MADE IN SOUTH AFRICA
Featured Products
Leather Hiking & Safety Boots
My third pair of razor backs I got about 3 years ago and they are still going strong. They are elephant leather razor backs and I love them.
Thanks Gareth, much appreciated. My last pair are finally packing up after 5 years of hard graft!
I have a pair of your stockman boots which I bought about 15 years ago, have had them re-soled and am still wearing them…..!
First I want to thank you guys for making the best South African footwear available on the market.
I bought my first pair of shoes in 2002, and they lasted until 2013.
Thanks for the mail and feedback appreciated your service they are the best shoes ever.


RE-SOLING
Product Care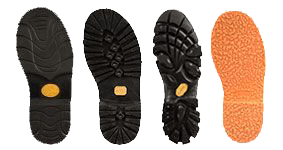 Given the durability and quality of the Jim Green upper, most of our customers find that the sole wears away numerous times before the upper eventually gives out.
In response, we have set up a technical and repair department at Crouch Footwear.
Please note that repairs and re-soling are at the discretion of the department, as some boots and shoes are may be beyond the point of repair or re-soling. In some cases, if unable to visually ascertain the degree of wear and tear done to the insole board prior to receiving the boots, further damage can occur during the re-soling or repair process. Therefore, Crouch Footwear cannot be held responsible for this possible occurrence.