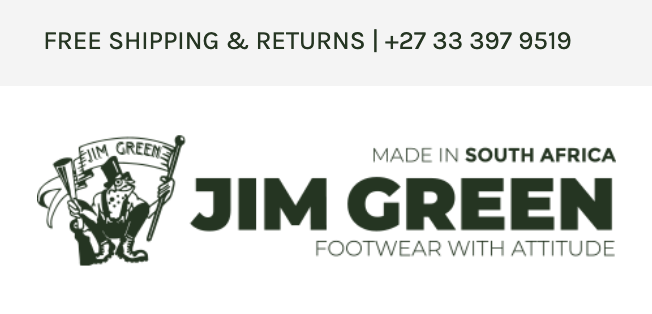 "FREE SHIPPING, RETURNS & EXCHANGES"
Shipping & Delivery
Standard shipping, returns and exchanges are free in South Africa for all orders over R500. All Jim Green products purchased will be shipped to the supplied delivery address within 7 working days of purchase.
Returns & Replacements
Any product may be returned for credit, exchange or refund within 12 months from the date of purchase provided that the merchandise is unused and is returned in its original box/wrapping together with a valid invoice.
International Orders
We do ship internationally by use of a private courier.
South America R1000
Aus and NZ R750
Asia R1000
Other R650
Delivery is 14 working days.
This will be applied to your order on check out.
Returns or exchange charges will be for buyers account
Import and custom charges we do not have any control over.
These charges will be for buyers account.
Privacy & Security
Please note that Jim Green does not disclose any of your personal details to other companies or individuals. We do not keep a record of, or store, any part of your credit card details. Jim Green does keep records of certain personally identifiable information, such as your name, contact details, shipping address and billing address. This information is necessary in processing your order.